Hi, I'm Emma!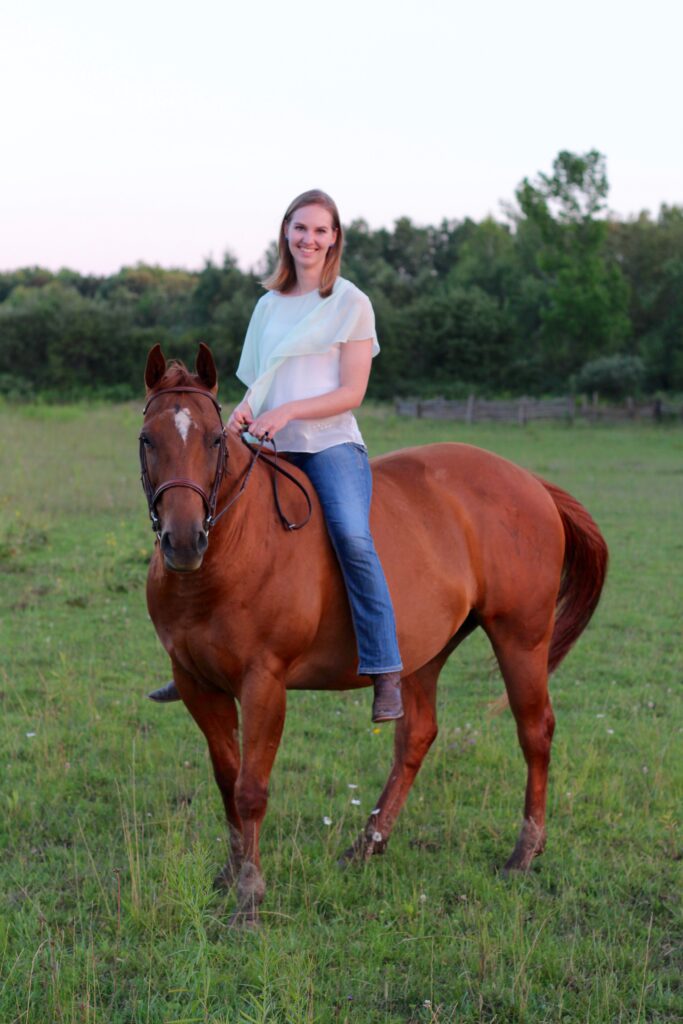 A life revolving around horses has been my passion and goal since I was little.
Growing up in Lion's Head I had the wonderful opportunity to ride at different barns on the peninsula starting in hunter jumper before moving to dressage and later western pleasure and reining.
I have been very lucky that my education and professional life ended up being with horses!
2017 : Graduated with a Bachelors Degree in Equine Management from the University of Guelph
2019: Became Volunteer Coordinator at Hope Haven Therapeutic Riding Centre in Markdale
2020: Became Certified Therapeutic Riding Instructor (CTRI) through PATH Intl.
2021: Became Equestrian Canada Licensed English Coach
2022: Became Certified Equine Massage Therapist (CEMT) through SMARTcert Canada
I currently live on a farm near Markdale, ON with my husband, daughter, 5 horses including our name sake Indigold pictured here, 4 cats and a dog!
I can't wait to meet and work with our local equestrian community!